Our Board of Directors represents a cross-section of wonderful leaders in our community. They have a passion for our organization and the children we serve.
Our Directors embody the 3 W's of every great board: Wisdom, Wealth & Work. Their endeavors, not only, provide direction, guidance and oversight, but also ensure long-term sustainability of Children's Voice: CASA, Inc. 
Officers
Lyndsey Sargent, Chair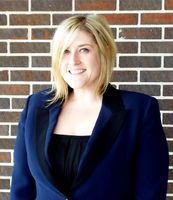 Lyndsey Sargent has been working in the water industry as a communications and education professional since 2010 when she joined the Douglasville-Douglas County Water and Sewer Authority. Her focus is on public education, community involvement, employee engagement, and out-of-the-box thinking. Along with CASA, Lyndsey is also involved in several other community organizations including Partners In Education, Advancing Modern Professionals in Douglas County, and the United Way in Douglas Advisory Board. She was a 2018 "Top 10 Young Professional" in Douglas County, a 2019  "Forty under Forty" in West Georgia, and a graduate of the Henry W. Grady School of Journalism at the University of Georgia.
Katie Arfanakis, Vice Chair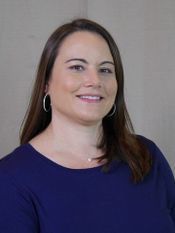 In 2004, after completing a bachelor's degree in communication and a master's degree in public relations at Boston University, Katie moved back to Douglasville where she'd previously been a resident since 1987.  She volunteered extensively with the Junior League of Douglas County and her church, while leading the parent-teacher associations at various schools in Douglasville and helping with marketing, logo creation, interior design and new office construction at her husband's company, Douglas Dental Care.  In 2017, she became the marketing director at Harvester Christian Academy.  Along with CASA, Katie serves as the secretary of the board of the Good Samaritan Center and a member of the Partners in Education board. She was named a "Top 10 Young Professional" in Douglas County in 2018, graduated from Leadership Douglas' Class of 2019, and served as a Youth Leadership Douglas Mentor in 2021.  Long before becoming the mother of two, Katie was focused on improving education and the lives of children.
Lynne Jenkins, Secretary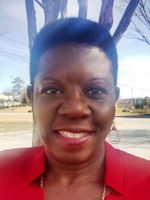 Lynne has been a resident of Douglas County since 2008 and joined our Board in 2015. She and is happily married and has one son. Professionally, Lynne is a Principal Consultant with Oracle/NetSuite and has spent the majority of her career in Accounting in various industries.  She earned a BBA in Accounting from Georgia Southern University and an MBA from Georgia State University. In her spare time, Lynne enjoys playing tennis and reading, serves as Treasurer of her HOA and Secretary of the Douglas County Academy Citizens' Academy Alumni Association, and serves on the Media team at Christ Centered Church in Mableton.
---
Board Members
Teaa Allston-Bing - City of Douglasville 
Charles Camp - Greystone Power
Michelle Crist - Harrison Contracting Co.
Kevin Head - Southeastern Insurance Brokers
Kelly Johnson - Kelly Johnson Designs
Tammy Segura - HRC Engineers, Surveyors & Landscape Architects
Mike Stephens - ServisFirst Bank
Lesia Vick - City of Douglasville
Beverly White - Community Volunteer
Honorary Members: 
Judy Moore - Chick-fil-A
Rod Sisson - Community Volunteer