Our Board of Directors represents a cross-section of wonderful leaders in our community. They have a passion for our organization and the children we serve.
Our Directors embody the 3 W's of every great board: Wisdom, Wealth & Work. Their endeavors, not only, provide direction, guidance and oversight, but also ensure long-term sustainability of Children's Voice: CASA, Inc. 
Officers
Kaci Davis, Chair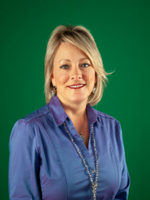 Kaci is a lifelong resident of Douglas County. She loves her community where she has raised her three sons. Kaci is a nontraditional graduate of University of West Georgia. In 2015, she earned a BS in Sociology, Minor in Criminology, and specialty certificates in Social Work, Social Statistics, and Cultural Diversity. After gaining her degree, she joined the Douglas County Office of the District Attorney where she serves as a Victim Advocate in the Juvenile Division. Always wanting to give back, Kaci joined the CVCI Board of Directors in 2017 and now proudly serves as our Chair. In her free time, Kaci enjoys spending time with her boys, boating, and reading.
David Jenkins, Vice Chair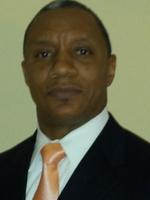 David is a longtime resident of Douglas County, a graduate of Morehouse College, a U.S. Marine Corps Veteran, a former IT Account Manager, and an Entrepreneur.  He owned and operated Motivational Fitness for 15 years and was internationally recognized as a Wellness Consultant and Fitness Coach.   Additionally, David has worked with Kaiser Permanente, the City Of Douglasville, Fulton and Douglas Counties, and the State of Georgia as a Worksite Wellness Coach.  David has retired from the Fitness Industry and has re-invented himself as a Real Estate Investment Professional and currently owns New Genesis Real Estate Holdings, LLC - Property Acquisitions and Property Management as well as MFG Holdings, LLC - a Real Estate Holding firm. Most importantly, he is the husband of the lovely Michele and the proud father of Michael-David "MD" (age 16) and Joseph-David "JD" (age 11).
Lynne Jenkins, Secretary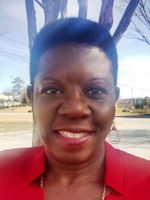 Lynne has been a resident of Douglas County since 2008 and joined our Board in 2015. She and is happily married and has one son. Professionally, Lynne is a Principal Consultant with Oracle/NetSuite and has spent the majority of her career in Accounting in various industries.  She earned a BBA in Accounting from Georgia Southern University and an MBA from Georgia State University. In her spare time, Lynne enjoys playing tennis and reading, serves as Treasurer of her HOA and Secretary of the Douglas County Academy Citizens' Academy Alumni Association, and serves on the Media team at Christ Centered Church in Mableton.
Rod Sisson, Treasurer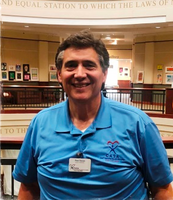 Rod has been a lifelong member of our community since 1972. A graduate from Lithia Springs High School in 1983 and went on to graduate from the University of Georgia in 1983 with a BBA in Finance. He worked in outside sales his entire career and is now retired. He has served a variety of organization is Douglas County over the years, including the United Way Big Brother program. Rod joined our Board in 2013 and has served in several leadership roles, most recently as Treasurer. Rod has one son and believes very strongly in family and the community as a whole. He's an active volunteer at his church, Crossroads Church, where he serves in the support of their mission programs. 
---
Board Members
Jimmy Epps - Advanced Insurors
Kevin Head - American Family Insurance
Kelly Johnson - Construction Resources LLC
Judy Moore - Chick-fil-A
Lyndsey Sargent - Douglas County Water & Sewer Authority
Lesia Vick - City of Douglasville
Beverly White - Community Volunteer