Our Advocates
Our CASA Volunteers are the heart and soul of our program. Our team could not exist without these incredible individuals. The time and energy they invest in the lives of our children makes an impact far beyond what we often imagine.  
See Our Program for more information.
Katy Hilbert, Executive Director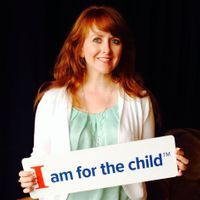 "Life's most persistent and urgent question is, 'What are you doing for others?" - Dr. Martin Luther King, Jr.
With these words ringing in her ears, Katy graduated from the University of Georgia in 2008. Eager to make a difference, she became a CASA volunteer with Alcovy CASA, Inc. in Newton County. Loving the work and the children, Katy then became the Volunteer Coordinator of Rockdale County CASA, Inc. There, she supervised numerous volunteers that served 100% of the children in foster care. She then moved into the Executive Director's role at Children's Voice: CASA, Inc. on April 2, 2012. Though no longer acting as a CASA volunteer, over the course of her service, Katy personally advocated for 7 children in 5 different families. Most importantly, each of the children were either reunified with their parent(s) or placed in a permanent home with relatives. Having served CASA in almost every way possible, Katy says, "I wouldn't trade my experience with CASA for anything. It is my privilege to work with our volunteers and children in foster care. I do my best everyday to ensure that all children have a safe, permanent home".
Joy Bates, Advocacy Recruitment & Training Coordinator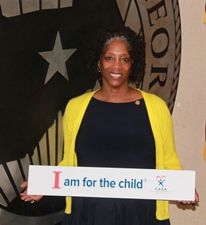 After a successful career in Human Resource and Financial management, Joy went home to care for her mother. While watching Dr. Phil, she heard a plea for Court Appointed Special Advocates and decided to answer the call by volunteering in her community with Children's Voice: CASA, Inc. She was sworn in as a CASA volunteer in April 2011. Always a champion for others and an avid believer in to whom much is given much is expected, she quickly learned that it was a great decision. By November 2011 Joy had become a part of staff as a Volunteer Coordinator. In this role she has been able to bring a level of professionalism and standard of excellence. Concerned about the welfare of all children, Joy was very encouraged to learn that National CASA is as concerned as she is with the disparate outcomes for children of color. She is committed to ensuring our volunteers are culturally competent and are not unwittingly adding to the disproportionality. Joy counts her two children among her greatest accomplishments. She is a minister in her church and uses her gift of teaching in Christian Education. She embraces the healing power of laughter and loves everything nature and sports.
Ann Mathis, Advocacy Program Coordinator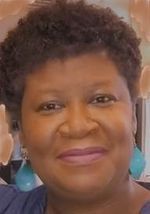 "Have you listened to words of the Matthew West song "Do Something"? That's the question Ann recently asked Katy. Ann said on that particular day, she was feeling like, "wow, there must be more than I can to do help the children."
Ann later reflected back on why she became a CASA volunteer in 2006. She remembered the news reports of children being hurt, damaged, discarded, displaced, and disconnected. And she remembered her affirmation to do whatever must be done to make a real difference, to become a CASA and speak for a child who has suffered abuse or neglect.
Since joining Children's Voice: CASA, Inc. staff in 2007, Ann recognized how vital her support of CASA volunteers is to their ability to effectively advocate for a child's safety, well-being, and permanency. Former foster youth Chadwick Sapenter said this about his CASA: " My CASA changed my life". As a Volunteer Coordinator, Ann strives to ensure CASA volunteers are trained , supported , and equipped with the tools they need to advocate at the highest level for all children in foster care. She supports them in their endeavor to change lives. Her great passion and commitment to improving outcomes for children in foster care contributes to keeping the organization always focused on serving the children. That's Ann. Passionate, Committed, Ever Learning, and Not Afraid to Do Something.
"There are risks and costs to a program of action. But they are far less than the long-range risks and costs of comfortable inaction."
- John F. Kennedy