Welcome to the 2023 Child Abuse Prevention Month Challenge!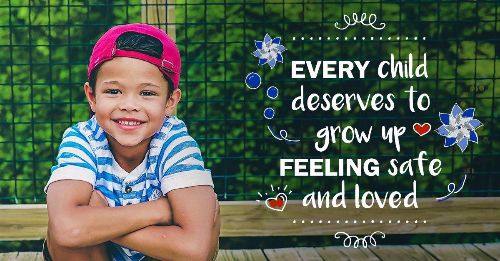 During the few years, life has brought us so much uncertainty. For kids in foster care, uncertainty and instability can be a constant in their young lives. There are 150+ children in Douglas County, GA who face this reality daily. Through no fault of their own, they are in the foster care system because of abuse or neglect. On top of these challenging times, children in foster care must attend court hearings, adjust to new foster homes and transition to new schools. These are heavy burdens for a child to carry alone.
A Court Appointed Special Advocate (CASA) volunteer will be a caring, consistent adult for a child who's experiencing the loneliness and instability of foster care. With a dedicated volunteer, these children will have an adult by their side to speak up for their best interests in the courtroom and community, and to help them find the road home, wherever it lies. By holding the overburdened foster care and court systems accountable, CASA volunteers make sure that every child has the opportunity to heal and thrive.
We rely heavily on donations from concerned citizens (that means you!) and businesses to help defray the cost of advocating for Douglas County children as well as the cost of operation.
Our amazing Board of Directors is dedicated to improving the futures for children in our community. Our mission means so much to them that they have accepted the 5th Annual Child Abuse Prevention Month Challenge reach out to their friends and family and raise $500 each between April 1st and April 30th.  
Please consider making a year-end, tax deductible donation to help the most vulnerable members of our community, our children in foster care.