Welcome to the 2019 Child Abuse Prevention Month Challenge!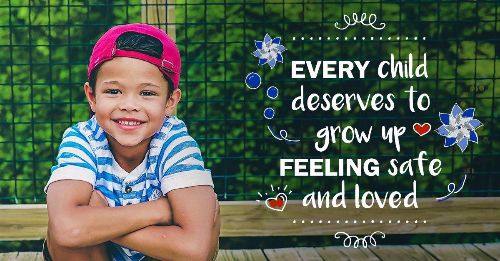 Spring is finally here! For most children, it means April showers, May flowers, playing outside, pinwheels and going to bed while the sun is still up. For most families, it means family picnics and BBQs, outdoor adventures, sports, sports and more sports as well as making memories along the way. 
Unfortunately, this isn't the case for many of the children we serve, our children in foster care. The children we serve have been removed from their homes and placed in foster care because the very people that were supposed to care for them did not. 
However, the children we serve have a BIG reason to celebrate. They have a Court Appointed Special Advocate (CASA) volunteer that will listen to them, speak for them and champion without compromise for what is in their best interests. The children that have CASA volunteers will spend half as much time in foster care and are more likely to have a safe permanent home. 
We rely heavily on donations from concerned citizens (that means you!) and businesses to help defray the cost of advocating for Douglas County children as well as the cost of operation.
Our amazing Board of Directors is dedicated to improving the futures for children in our community. Our mission means so much to them that they have accepted the Inaugural Child Abuse Prevention Month Challenge reach out to their friends and family and raise $500 each between April 1st and April 30th.  
Please consider making a year-end, tax deductible donation to help the most vulnerable members of our community, our children in foster care.